My Maths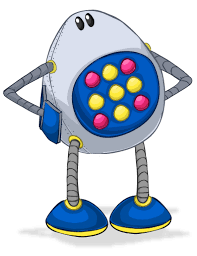 Our subscription to MyMaths means that your child can access the online content at home, which allows them to access a wide range of games, activities, homework tasks and investigations.
​Click on the link below to get started. You will need to contact your child's class teacher for the school username and password as we are unable to publish this information online.
MyMaths Update - You can now access MyMaths via a tablet.
MyMaths is now accessible via the Puffin Academy flash browser.
We are delighted to announce that MyMaths has been made available through Puffin Academy, allowing pupils and teachers to easily access MyMaths on most tablet and mobile devices, including iPads.
What is Puffin Academy?
Puffin Academy is a free mobile and tablet Flash browser. It is specifically designed for pupils, teachers and parents, as it always enforces site filtering by only allowing whitelisted educational websites to be accessed. It's only for educational websites and fully supports Flash content, as well as videos on iPhone and iPad.
How do I access MyMaths through Puffin Academy?
To access MyMaths on your tablet or iPad, simply download the Puffin Academy App from the Apple or Android store to your device. Once downloaded, the quickest way to access MyMaths is to open the Puffin Academy browser and search for MyMaths in the search bar. You can also bookmark MyMaths.